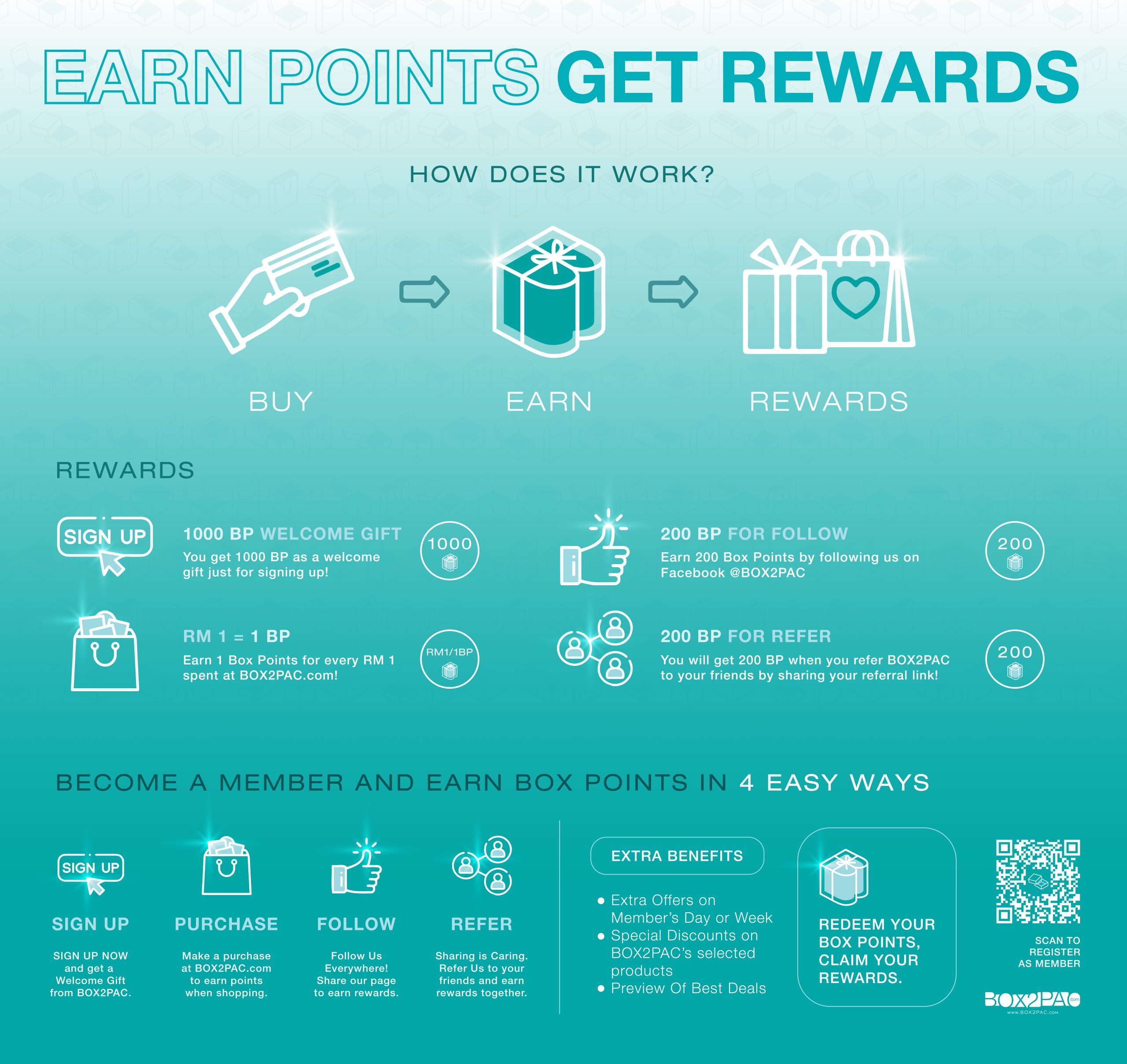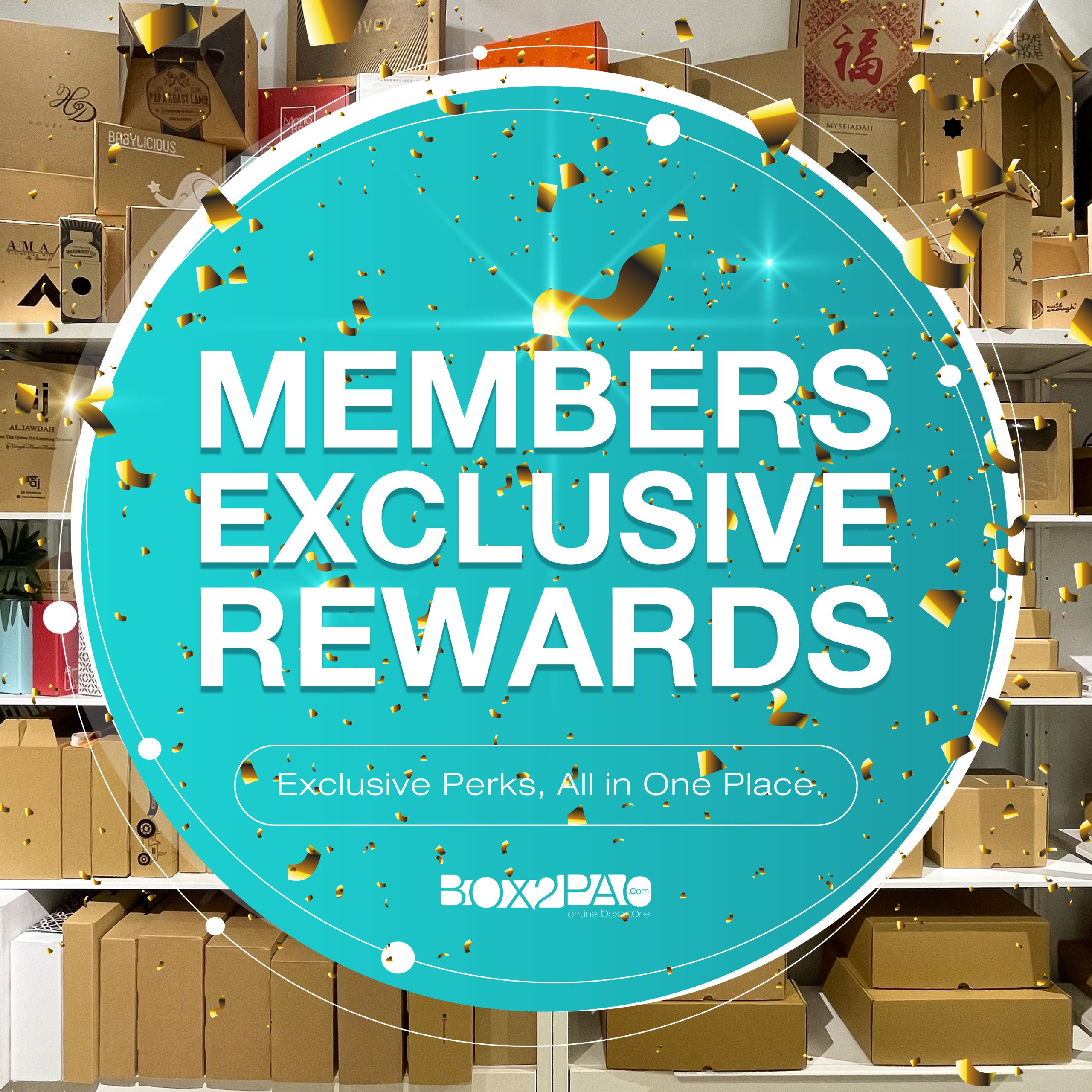 JOIN OUR MEMBER FOR FREE
Exclusive Perks for Members Only
Gain Benefits and Earn Rewards whilst Shopping.
JOIN OUR MEMBER NOW
WELCOME TO BOX2PAC
Get your 1000 Box Points as a Welcome Gift from us to you!
Receive your 1000 Box Points upon sign up.
*1000 Box Points = RM5
GET YOUR POINTS NOW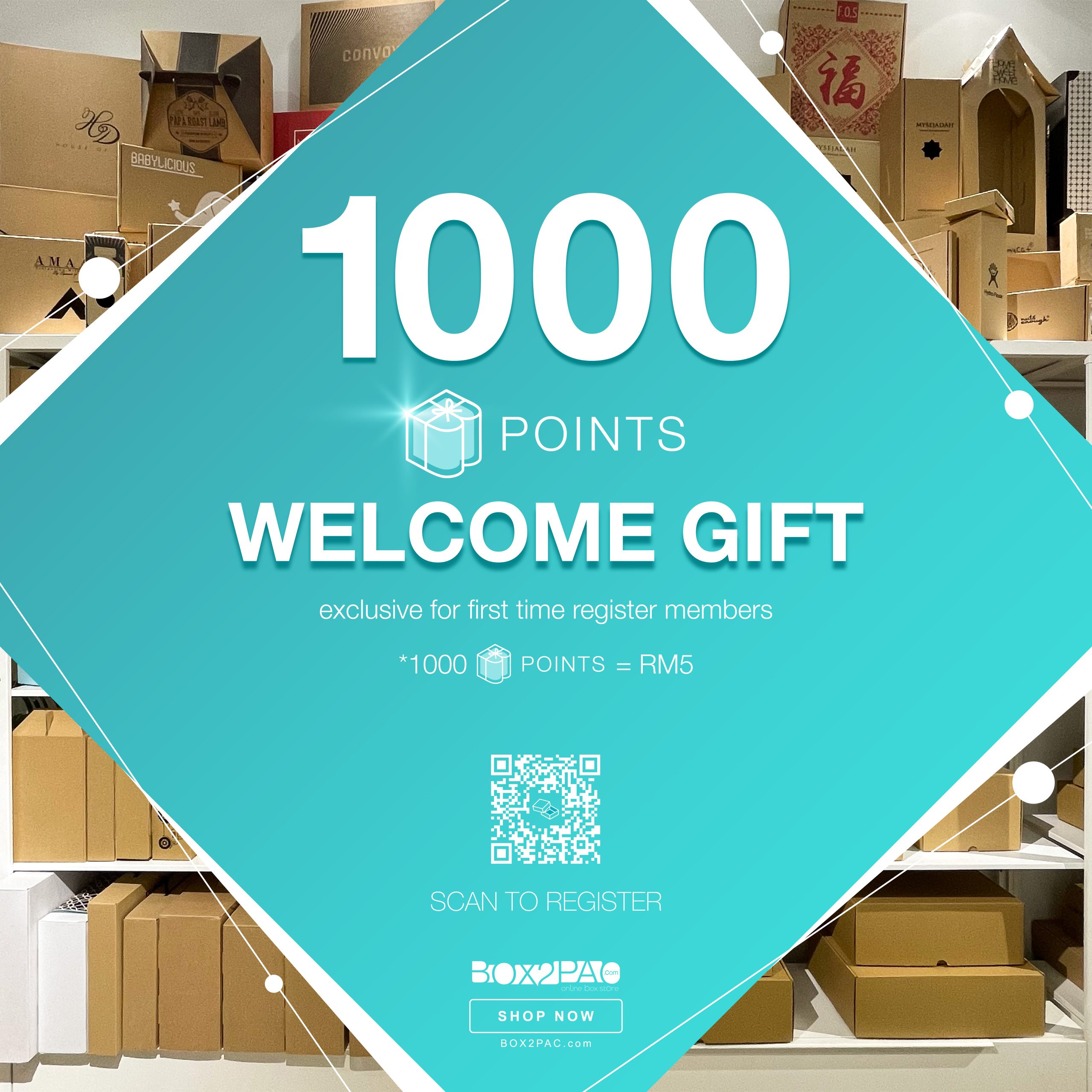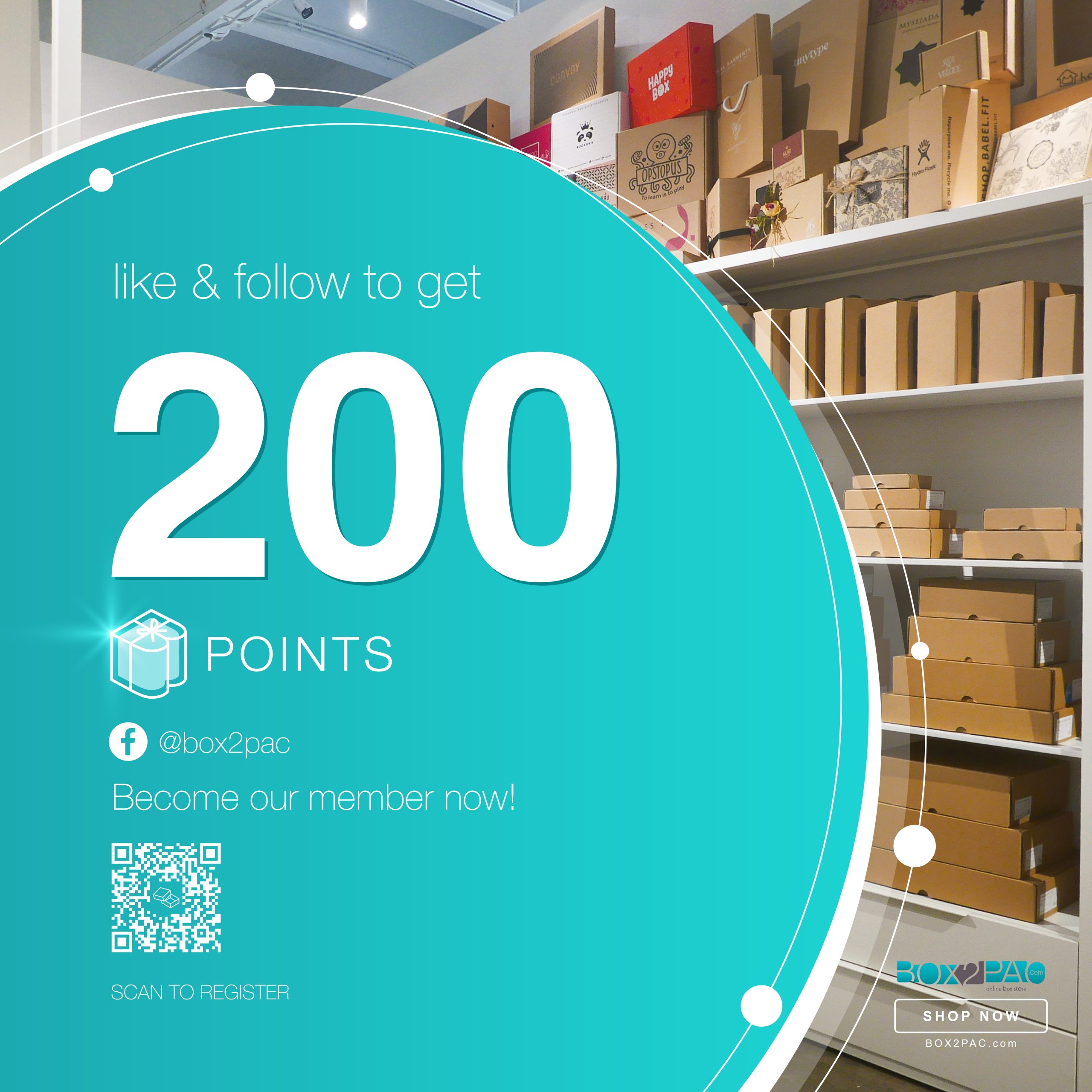 We know you like us.
Get 200 Box Points from us when you
like our Facebook Page and follow our Instagram Page!
You'll also get first updates from us on our social media.
LIKE & FOLLOW NOW
Sharing is Caring
Great things are meant to be shared.
Found something that both of you and friend like?
Refer us to them, you both will benefit from it!
REFER NOW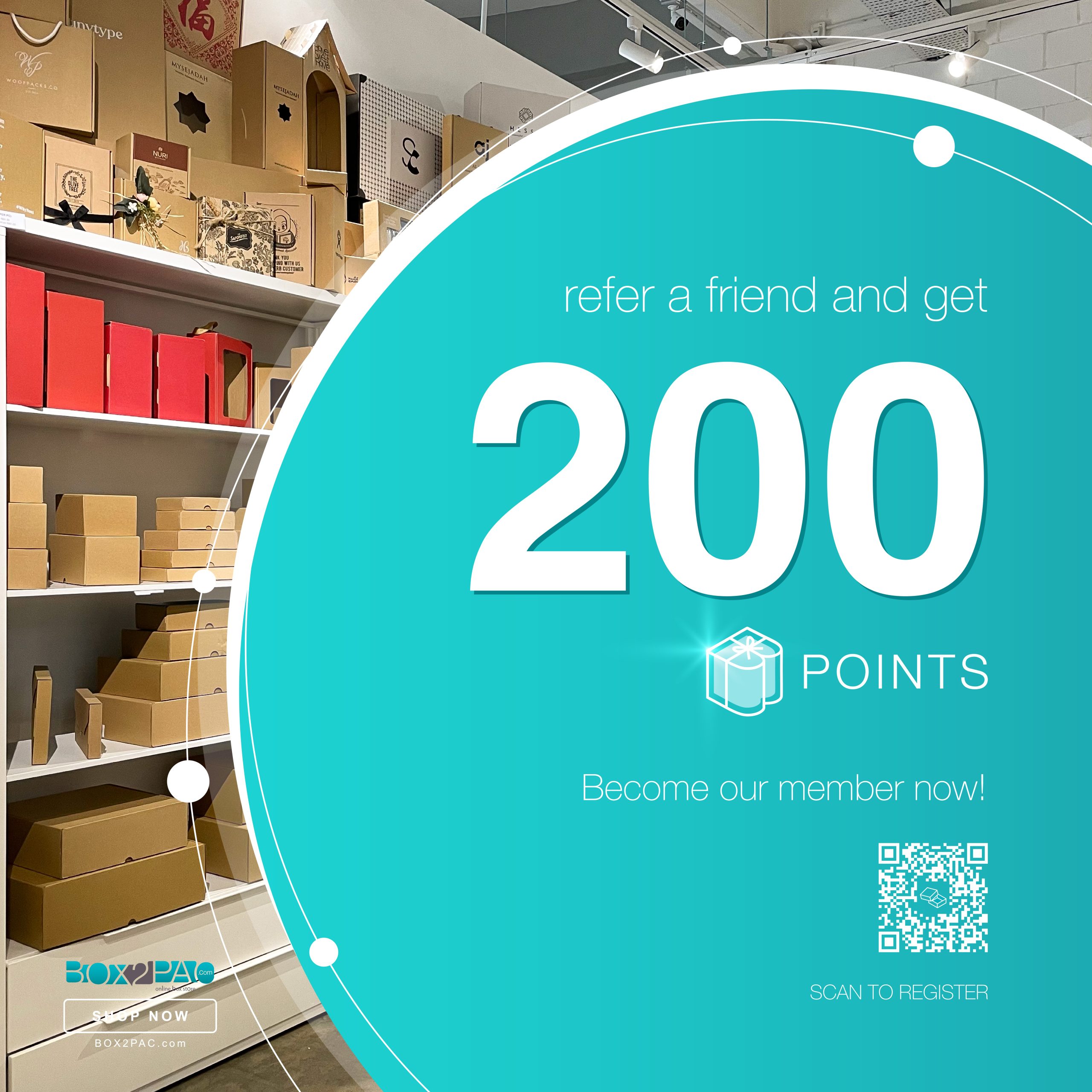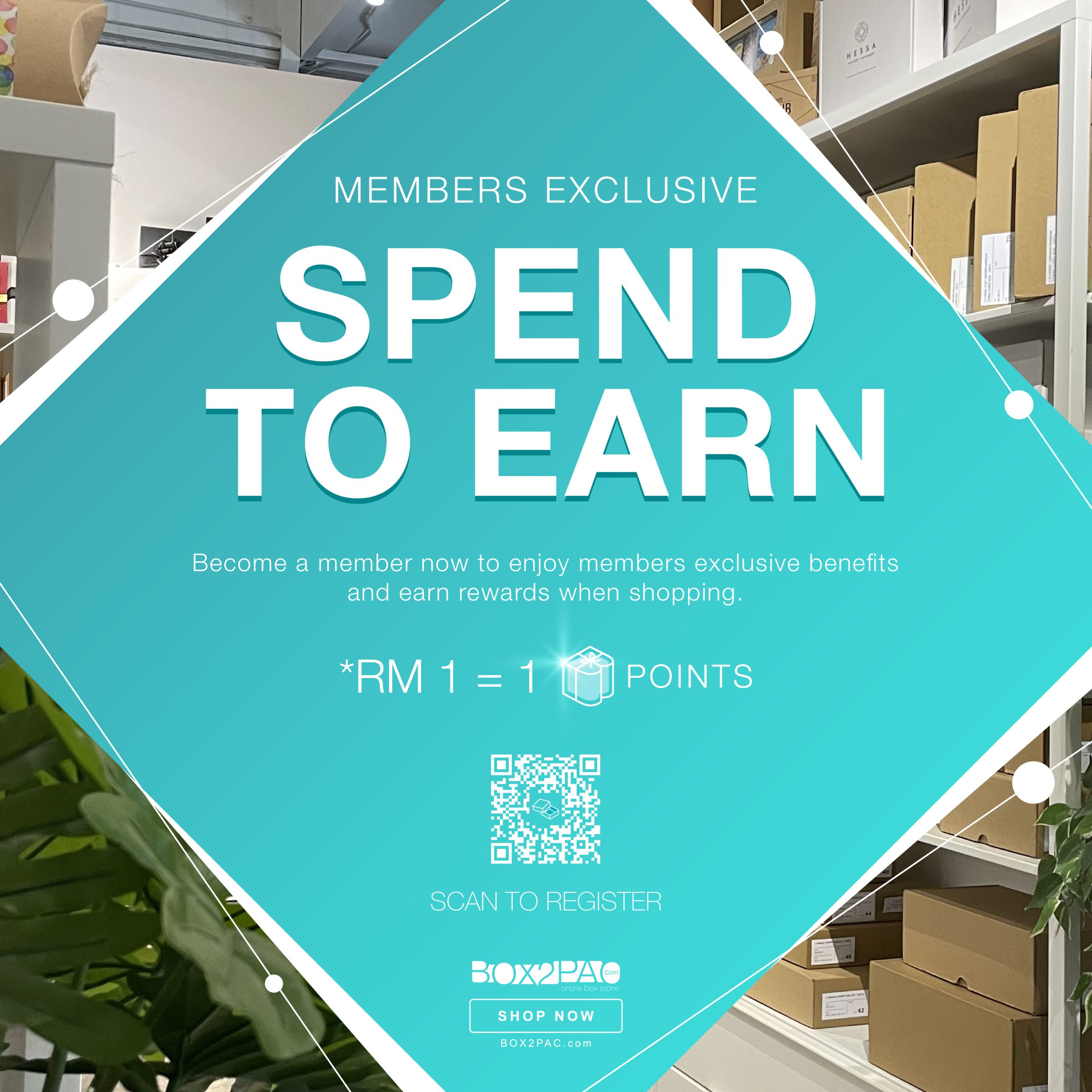 SPEND TO EARN
We like to give back to our beloved customers,
Get something in return when shopping at BOX2PAC.
Get 1 Box Points for every RM1 spent on every purchase.
START SHOPPING
WE LOVE YOU TO JOIN
Become our member now to enjoy
Member ONLY features and benefits!

The best part is, it's totally FREE!
Join our member today.
SIGN UP NOW